Advertisement
In case you didn't know that guys are totally oblivious…
Yikes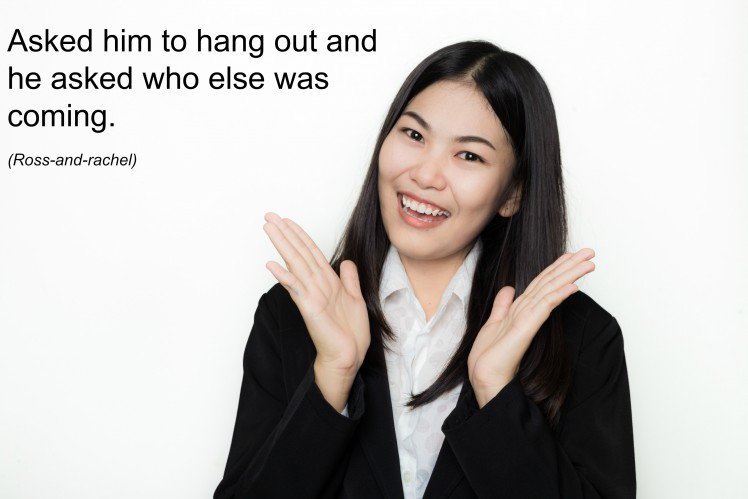 To be fair, I'm sure I've done this to a guy before. I mean, I'm not positive, but it's bound to have happened! This seems like less of a "he was oblivious" situation and more like a "they hang out with others a lot" situation.
Oh, Sam…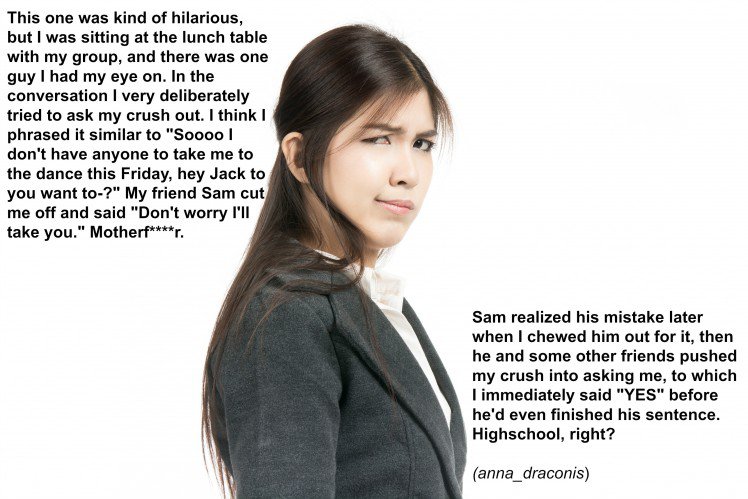 Now, this one—this exact thing has happened to me (I feel your pain, annie_draconis). Except the part at the end did not happen to me. It was a few years ago now, but I still cringe thinking about it.
This guy, tho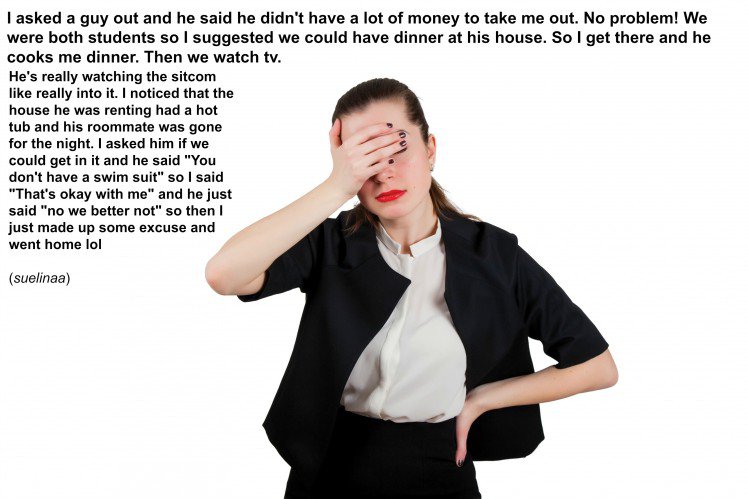 I think I would cry. Like, could she have been any more obvious? She literally offered to undress and he basically said, "nah, I'm good." This is a situation where I think he did realize, he just wasn't interested. Sorry, girl! You'll find someone to skinny dip with.