Advertisement
"Even Muggles feel their presence, though they can't see them."
Darkness. Cold. Isolation. These are the feelings most associated with Dementors, described as some of the worst creatures to inhabit the magical world of Harry Potter. But to people suffering from depression and other related mental conditions, this scenario of hope being drained from the world may sound all too real.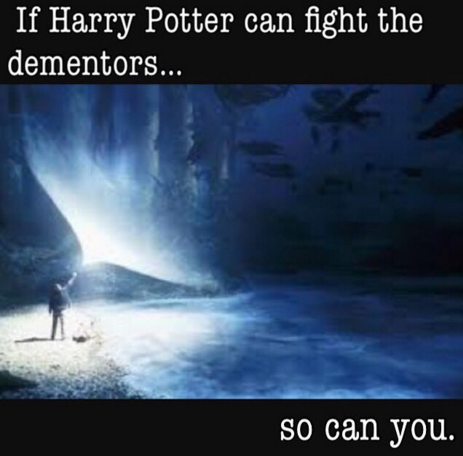 Beloved for her strong presence on social media, author J.K. Rowling never fails to impress fans (or even adversaries) with her words of wisdom and support. Rowling's Twitter covers topics from the magical adventures of Harry Potter to the most mundane details of our Muggle world, and she's always ready with a quick quip or a life lesson.
Most recently, a fan reached out to the author about the "dementors under her bed" that she just couldn't ward off, asking for Rowling's help to combat the monsters, and the Harry Potter community responded with flying colors.
Here's the tweet that started it all…